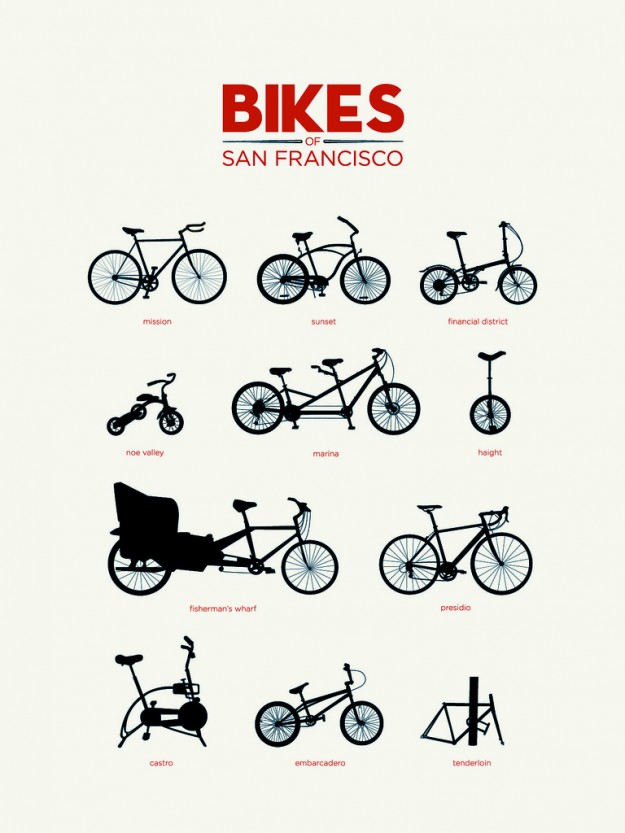 This is FREAKIN Hilarious. Because it's SOOOOO True. This may be only funny to people really familiar with SF or from the Bay Area...but I'm dying laughing here.
Lol @ the Haight and the Castro. Financial District is sooo on point because I always see them fools with their fold up bikes getting on the Bart, and I curse the fact that Bart hasn't somehow considered bikes and commuting... *sigh*
And damn why did they have to play Tenderloin like that?